Emergency Medical Services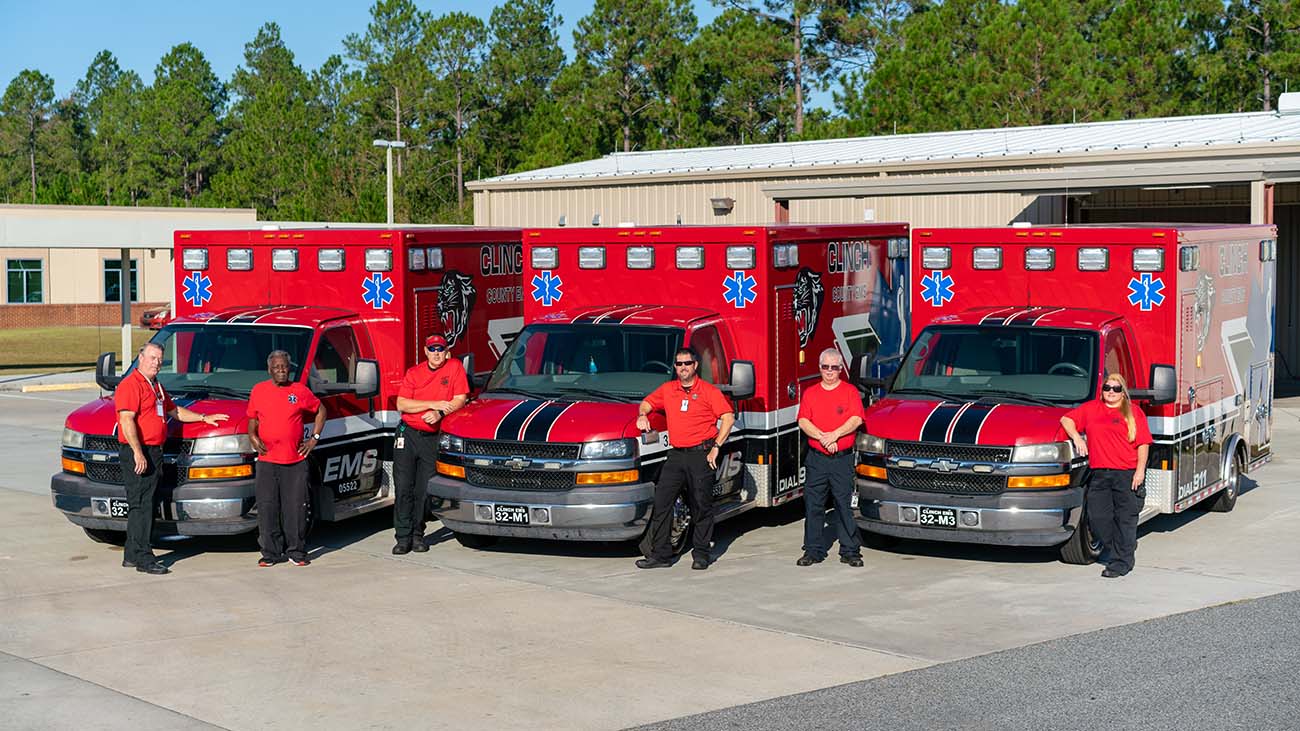 Emergency Medical Services
Clinch EMS is a hospital based ambulance service that employees a fully trained team of Intermediate EMTs, Advanced EMTs and Paramedics that provide Basic Life Support as well as Advanced Life Support.
Clinch EMS serves an area of more than 824 square miles covering all of Clinch County and parts of Ware, Charlton, and Echols counties.
Clinch EMS maintains a fleet of three ambulances with one on duty 24 hours-a-day.
Clinch Memorial Hospital has just acquired new state of the art EMS diagnostic equipment that will help revolutionize care for cardiac emergency patients.  The new Lifepak 15 Monitor/Defibrillator allows very accurate diagnostics in the field and helps transmit them in real time to emergency rooms and physicians.  This saves time, which can mean saving lives when every minute counts.