Pharmacy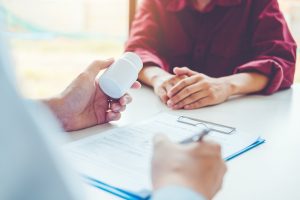 At Clinch Memorial Hospital, care does not stop when the patient leaves. We proudly offer our pharmacy services to our patients and community. When you fulfill your prescriptions with us, you help us fulfill our mission of bringing you the best healthcare, right here at home.
For More information, Or to make an appointment Call (912)470-2359
Clinch Memorial Hospital Pharmacy Benefits
Convenience - No need to stop at the pharmacy or wait on prescriptions to be filled after leaving the hospital.

Easy - Our pharmacists will fill and deliver prescriptions and work with care providers to coordinate prescription insurance issues.

Affordable - We have access to not-for-profit programs that help patients save money on prescriptions
Meds-to-Beds
Meds-to-Beds offers education about medication, and delivers prescriptions and over-the-counter medications to patients before they leave the hospital. Our Meds-to-Beds services makes it easier for patients or families to receive their medications before leaving the hospital. With our service, once a prescriber issues discharge prescriptions, our pharmacy will prepare it for you. When your prescription is filled, the pharmacy staff will bring your medication to you bedside. Through this service, we promote medical adherence and support a safe transition from hospital to home.
Meds-to-Beds Benefits:
Provides prescriptions to patient's bedside before being discharged

Eliminates stopping at pharmacy to pick up medications

Patients are able to focus on recovery

Pharmacist provides private, personalized discharge counseling when needed

Pharmacy can communicate with provider on alternative therapies that may be covered under insurance
Complete Pharmacy Services
Transfer prescriptions and order refills by calling

(912) 470-2359

.

We accept most insurance plans including BCBS, Medicaid, Medicare, and commercial insurance

For patients without insurance, we offer significant discounts on medications for qualifying patients.