Dietary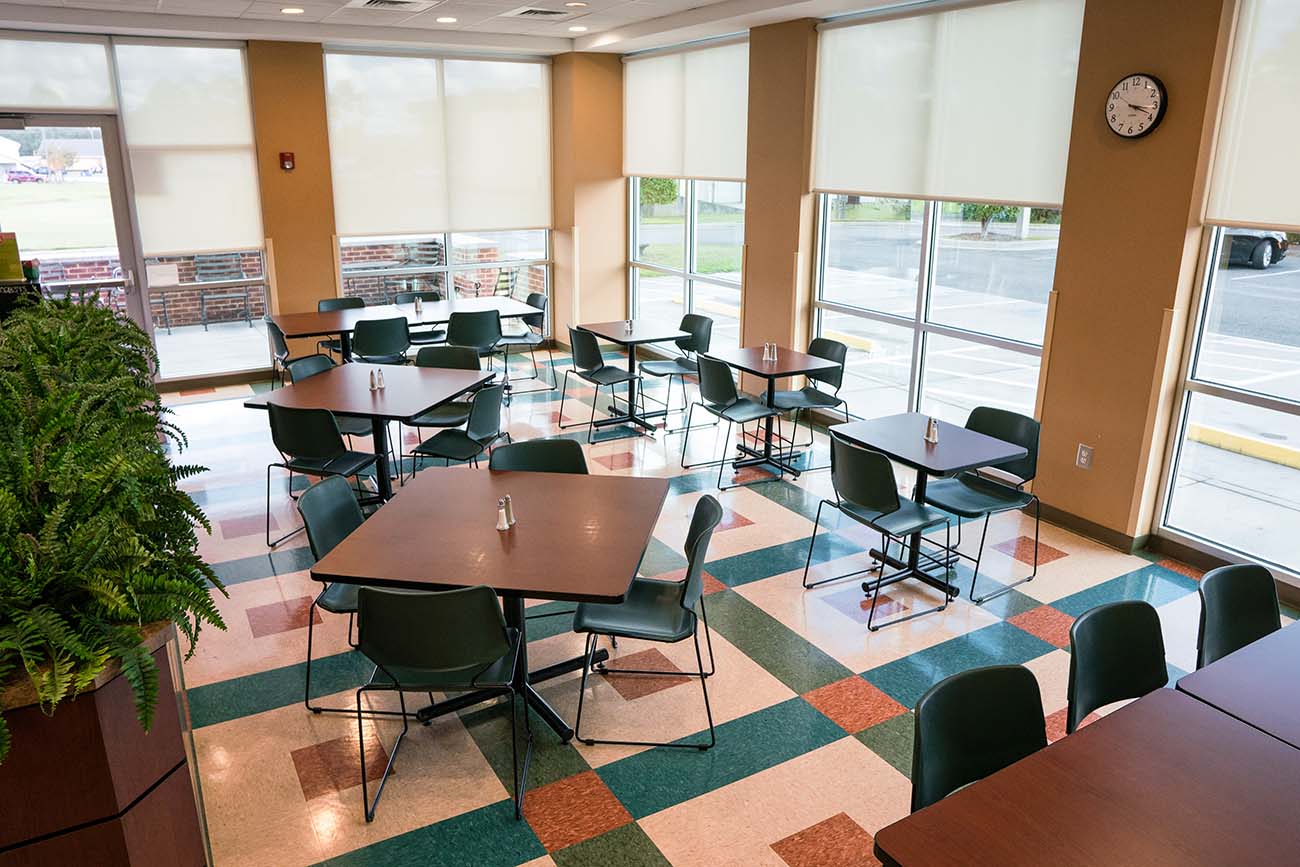 We prepare and serve the following meals to patients:
Breakfast 7:30 a.m.
Lunch 12:00 p.m.
Dinner 5:00 p.m.
Our Daily Bread Café serves meals to the general public Monday through Friday, and Sundays at Lunchtime:
Breakfast 8:00-8:45 a.m.
Lunch 11:15 a.m.-1:00 p.m.
Dinner Closed
Open for Lunch on Sundays at 12:00 p.m.